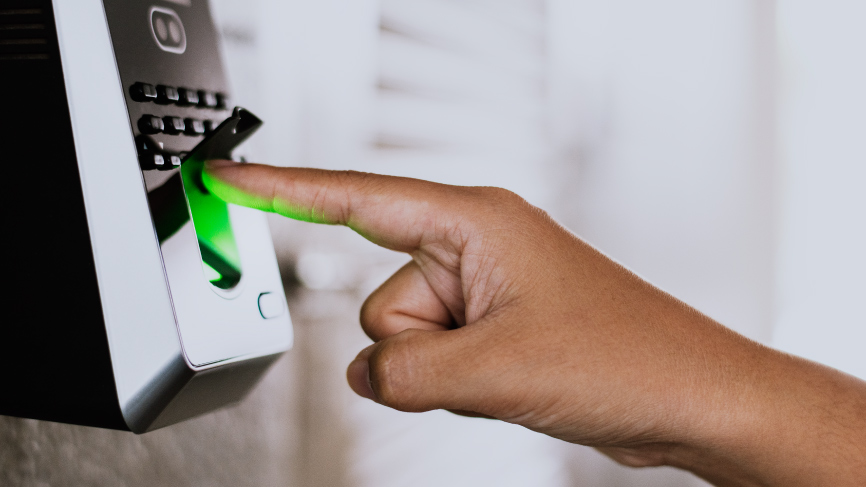 With the wide availability of vaccines and the magic of masks, many workers are returning to the office, dusting off their desks and reigniting water cooler conversations with co-workers.
Access control is now more important than ever. If your company is operating on a hybrid work model, it's important to know if the right people are in at the right time. And, if the building includes any public-facing areas, like lobbies, it's imperative to identify bad actors who could affect your employee's health and wellness.
These four simple best practices can ensure a safe, healthy work environment, one where employees can focus on their jobs out of harm's way.
Update the Access Logs
Maybe you have employees who left the company and still need to return their credentials; maybe you have new employees who need an ID badge. In case of an employee contracting COVID-19, access logs also help determine who was on-site and who they might have been in contact with. Access control reports can also determine what visitors might have been on-location as well. Take time to consider who needs access, remove those who do not and monitor if unauthorized people are trying to gain access.
Implement Remote Access Management With the Cloud
Remote access management and cloud based access control are a great option for a company that is trying to maintain social distancing. With cloud-based access control, you can manage your security remotely from any mobile device or computer and make changes to building access without setting foot in the office. You can change who has access to the building: For example, you can turn off access for non-essential employees, but turn on access for maintenance. You can also schedule exceptions, allowing different people access at different times for different locations. Cloud-based access control platforms provide seamless remote access and management that on-premise security systems don't allow.
Integrate Access Control With Video
See someone in an unauthorized area? Cloud-based access control can help. It enables you to shut down access for all employees and monitor the facility through video surveillance. Even if you can't physically access your location, remote access allows for peace of mind. Integrated access control and video surveillance also makes it easy to link access events with security footage. If an alert for an open door or failed access event pops up, you can quickly see what happened, where and what time. If an event requires emergency action, you can revoke access to certain users immediately.
Implement Mobile Solutions
These days, everyone has their phone on them. Key cards are small and can get lost, are easily stolen or can be passed from one person to another. All of these create safety risks in a building, especially if someone is using a stolen keycard to get access to an otherwise off-limits location. Mobile credentials are an easy fix, and can provide a hands-off means of credentialing. For an additional layer of security, you can implement a phone's built-in biometric authentication like FaceID and fingerprint authentication.
Reference: SDM Magazine by Amanda Reed